With my blog currently taken over by challenges I thought I would take today to talk about one of my favourite topics, myself! (specifically my favourites)
I must admit my favourites can change quite regularly but it is nice to take a minute to think about all those things that give me so much joy, so here goes, my favourites:
Film
If I'm honest I really wanted to say one of the Harry Potter films for this one but firstly that is a really common and boring answer and secondly I have just spent ages trying to decide on my favourite of the bunch, and failed miserably.
During the stupidly long time I have just spend thinking about Harry Potter, I remembered the film I went to watch in the cinema in September not once but TWICE, About Time. It is about a young man that finds out he can time travel, and it is the story of how he uses this power. It isn't sifi or superhero-y it just blends in with the story as though it was real life. This film has to be one of the most beautiful I have ever scene, and the message behind it really made me think about they way I live my life too.
TV Programme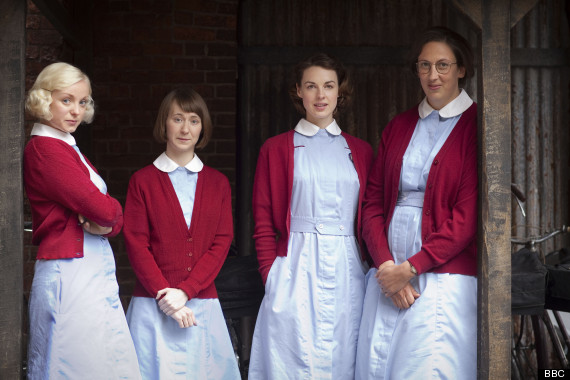 Picking favourites really isn't easy! I struggled with this category too but after much deliberation I have narrowed it down to two. I am aware that is kind of cheating, but they are in completely different category of programme so I hopeyou will let me off.
The first one is Call the Midwife, it is about nuns and midwives in the west end of London and it is based on the autobiography of Jenny Lee. It is a lovely story of caring, love, live and death.
The second one is the reality tv show 19 kids and counting, a programme about the Duggar family. The Duggar family, as the title suggests, have 19 children and the show follows their lives as they grow up together. I love to watch the bond they all have and how they work together.
Colour
This is an easy one, blue. I sometimes like to say that I really like the bright colours because they make me happy and I do but it is hard to call them my favourite colours when a large number of my clothing and belongings are blue!
Song
I never really have a favourite song as such and I am not even going to try and pick one but I love pretty much anything you can sing along to. I adore singing along to songs, sadly the people around me don't enjoy it quite so much!
Shop
My hobbies include knitting and crocheting so this shop for me is heaven, its called Joan's Wools and Craft and it is a nice calm environment that is full of the stuff I love. The one problem with it is possible for me to spend a lot of money in that shop!
Book
Grr! Why are favourites so hard? There are loads of books I have really enjoyed including Harry Potter, The Hunger Games, anything by Jill Mansell and even a few autobiographies, so choosing my favourite was difficult to say the least.
After much consideration I decided on The Language of Flowers by Vanessa Diffenbaugh, it isn't my normal happy-go-lucky chick lit but I enjoyed it immensely! The characters have a lot of depth and the story line has many twists and turns. Due to some of the issues raised in the book I would recommend that you only read it if you are over 16 though.
Well that's it for my favourites, I hope you found them interesting, maybe I have even introduced you to something new? Why not tell me about you favourites from the categories above? I would love to hear them.